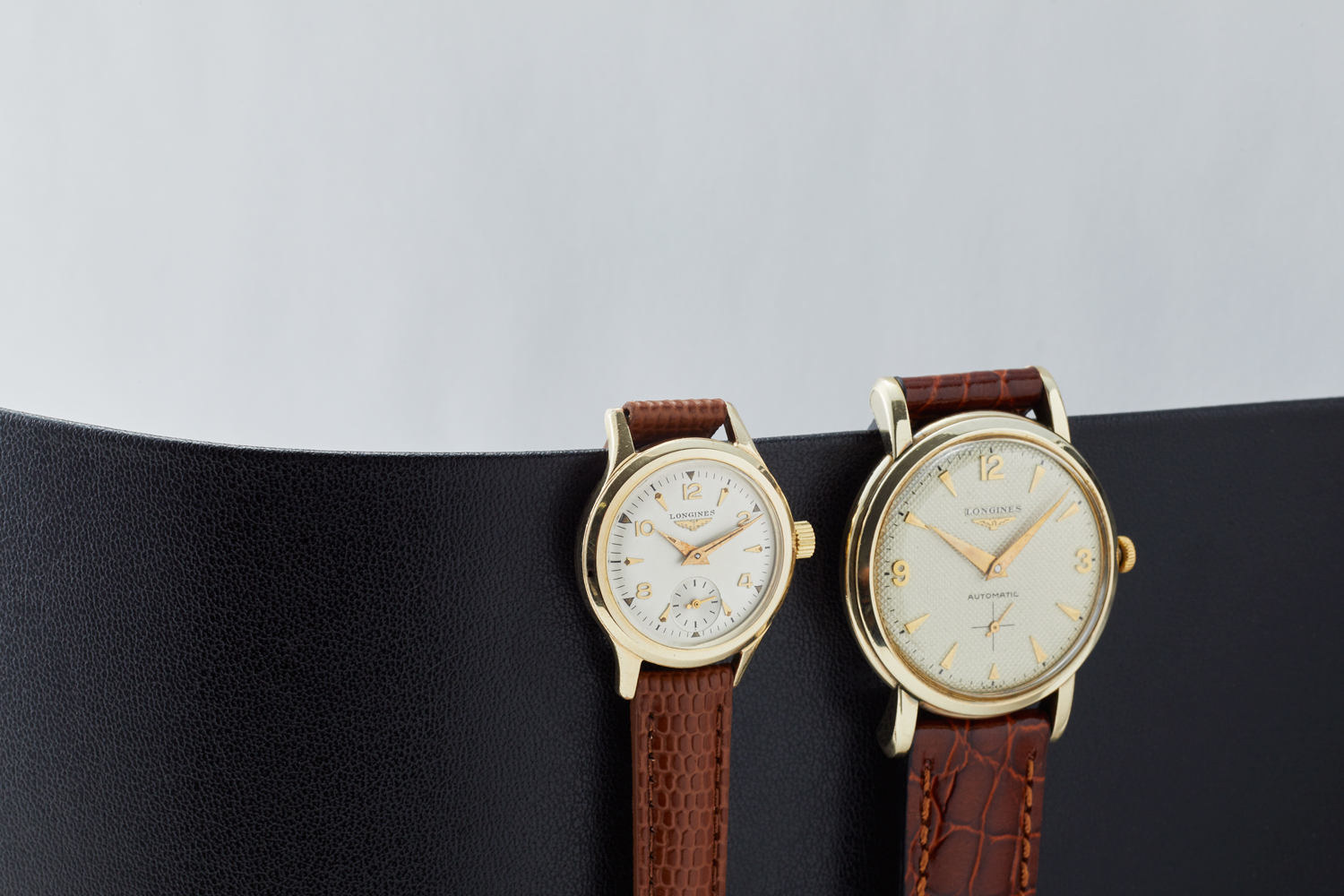 VINTAGE LONGINES /
ヴィンテージ ロンジン
1832年にスイスのサンティミエで創業し、今尚伝統的な時計を製造し続ける老舗時計ブランド。時計のメッカであるスイスでも非常に歴史の古い時計メーカーで、ロンジン社のために列車の駅ができ、ロンジン社のために道が整備されたというほどの銘ブランド。古くから、高級で精度の高い時計を製造しているメーカーとして有名で、時計の博覧会でも数々の賞を受賞し、懐中時計の裏蓋には、受賞歴のマークが刻印されていることがよくあります。1900年前後には北極海探検など厳しい環境で活躍する冒険家を支える、精密な時計としても愛用されていました。その名がさらに高まったのは、1927年の大西洋無着陸横断飛行を成功させたリンドバーグの依頼により製作されたパイロット時計。このデザインが一世を風靡し、ロンジンの名はさらに広く知れ渡りました。
コンティニュエ エクストラ・スペース(恵比寿)とコンティニュエ日本橋(日本橋)では、50〜60年代を中心とした奥深い魅力を放つロンジンならではのモデルをセレクトしています。
※こちらでは店舗で取り扱っている商品の一部を掲載しております。お探しのモデルなどが掲載されていない場合などもCONTACTやお電話などでお問い合わせください。
Longines was founded in Saint-Imier
,
Switzerland in 1832 and still producing traditional watches. They are so popular in Switzerland where is the capital of watch industry that a train station built only for this company. They has been received a lot of prizes in their long history as a manufacturer that produced luxury and high quality watches and we could see the prize-seals on their case back often. In around 1900s
,
their watches helped adventurers like an arctic expedition with their elaborated mechanism. Longines
'
s name was spread more when Charles Lindbergh flew across the Atlantic wearing Longines
'
s pilot watch. The design of this pilot watch got huge popular in the whole world.
Continuer Extra Space
(
Ebisu
)
and CONTINUER NIHOMBASHI
(
Nihonbashi
)
selected their fascinating 50-60s items mainly.
We're carrying part of our stocks on this page. If you looked for any product which isn't find on our web, please feel free to contact us.
取り扱いのある店舗
Continuer Extra Space

CONTINUER NIHOMBASHI