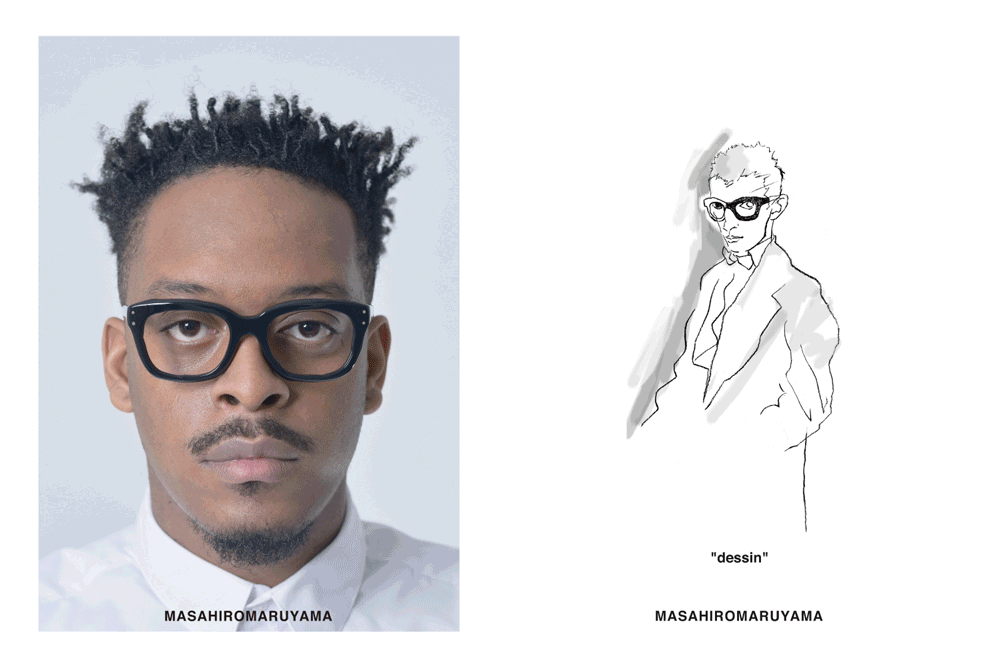 MASAHIROMARUYAMA /
マサヒロマルヤマ
フリーのアイウェアデザイナー丸山正宏氏が、2011年に立ち上げたオリジナルブランド【MASAHIROMARUYAMA / マサヒロ マルヤマ】。ファーストコレクションは"Dessin(デッサン)"という手描きのラフデザインの要素をプロダクトに落とし込むことで生まれる未完成な造形が特徴なコレクション。
「unfinished art(未完成のアート作品)」というコンセプトのもとに、「Dessin(デッサン)」というテーマでデザインされたカタチは、デザイナーと熟練の職人との徹底的な対話の中で微妙なニュアンスを嗅ぎ取ってもらうことで、こだわりのある制作物として完成しています。これに続き"Collage(コラージュ)"、"Cut"、"2side"、"Straight"、"broken"、"Twist"などシンボリックなテーマを掲げコレクションを発表しています。
※こちらでは店舗で取り扱っている商品の一部を掲載しております。お探しのモデルなどが掲載されていない場合などもCONTACTやお電話などでお問い合わせください。
The theme for freelance eyewear designer Masahiro Maruyama's first collection of his brand MASAHIROMARUYAMA is "Dessin". In contrast to typical design processes, this line incorporates elements directly from rough, hand drawn designs, creating an unfinished look.
Based on a concept "unfinished art", communicated with craftsman thoroughly and tell them delicate nuance, it's finally finished. There are a lot of loyal fans in also overseas, MASAHIROMARUYAMA has been focused by the whole world nowadays.
We're carrying part of our stocks on this page. If you looked for any product which isn't find on our web, please feel free to contact us.
取り扱いのある店舗
Continuer

The PARKSIDE ROOM

CONTINUER NIHOMBASHI