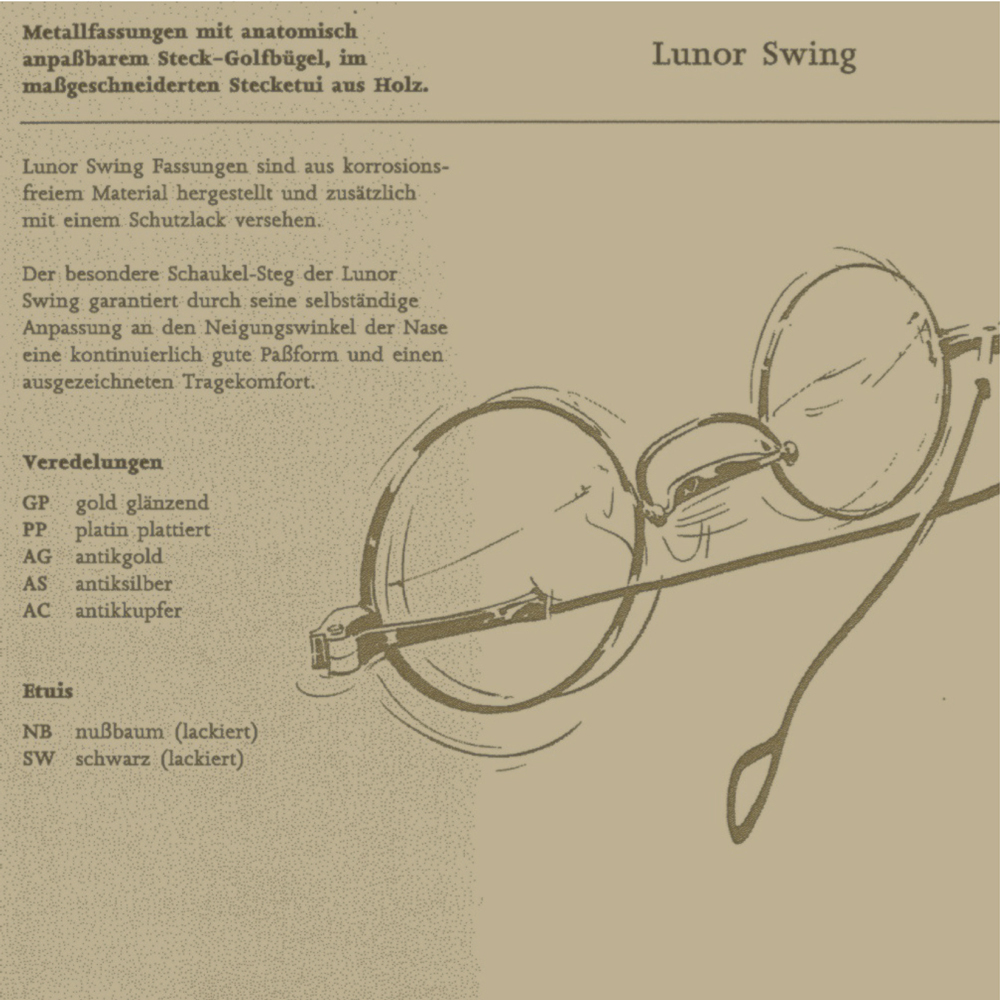 Lunor /
ルノア
1992年にスタート。アイウェアシーンで確固たる地位を築いている世界有数ブランドのひとつであるルノア。ルノアのデザイナー、社長であるリンドナー氏は12歳の時に祖父母からアンティークメガネを贈られたことがきっかけで、アンティークメガネの魅力に目覚め、コレクションを開始。
アンティーク眼鏡の蒐集家としても名高く、日本を含む各国の眼鏡の博物館設立の際には、氏の私蔵コレクションからかなりの数のアンティークが買い付けられた事は有名な話。そんな氏からから滲み出る繊細なデザインセンス、そしてプロダクト製造において、高い完成度を誇るドイツと日本での製造。伝統美と機能美を感じる美しいコレクション群は本物の風格を放ちます。
こちらでは店舗で取り扱っている商品の一部を掲載しております。お探しのモデルなどが掲載されていない場合などもCONTACTやお電話などでお問い合わせください。
Founded in 1992. Lunor built established position in the eyewear world. Gernot Lindner who is founder, designer and CEO of this brand started collecting antique glasses when he was given antique glasses from their grand parents when he was 12 year old. After that, he gained fame as antique glasses collector and sometimes, he gave some of his collection to museums when it's founded.
The designs of Lunor is quite delicate and seems classic flavor and beauty of function.
We're carrying part of our stocks on this page. If you looked for any product which isn't find on our web, please feel free to contact us.