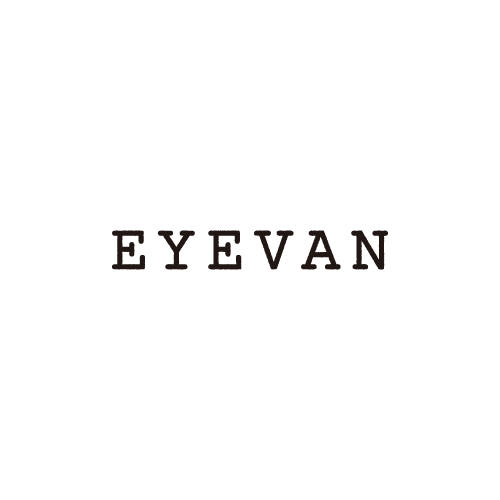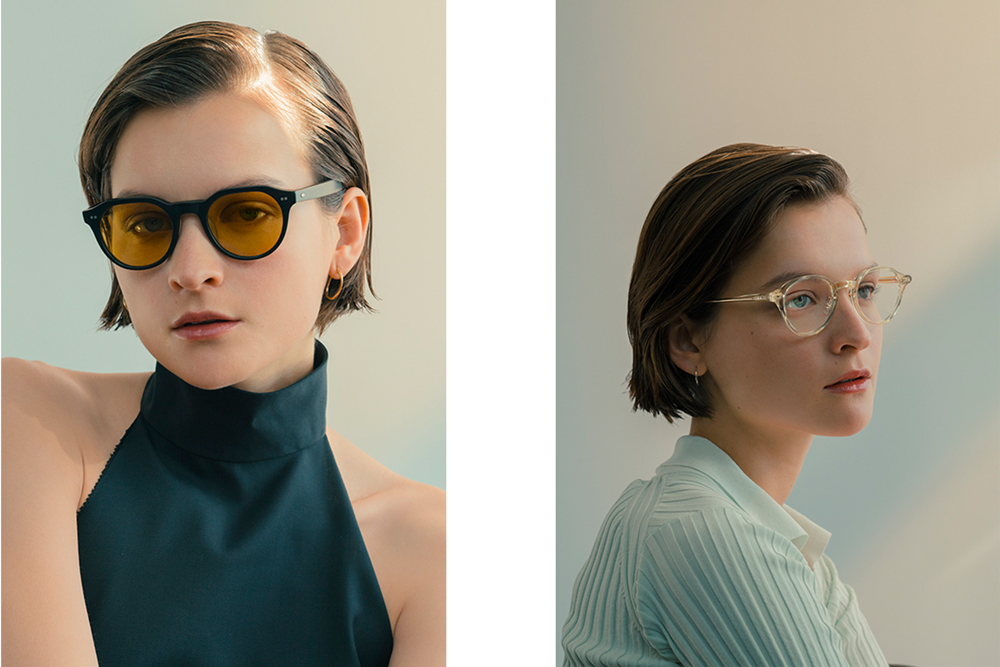 EYEVAN /
アイヴァン
EYEVANは1972年に「着る眼鏡」をコンセプトとして生まれた、日本初のファッションアイウエアブランドです。世界中から収集したアンティークアイウエアをデザインソースに、当時のEYEVANデザインチームが美意識と感性を加え、熟練の職人によるハンドメイドで仕上げられた美しいアイウエアは世界中に多くの愛好者を生み出しました。
当時のEYEVANの商品は今も色褪せる事が無く、そのプロダクトや手書きの図面からは生産者や職人の高い技術力、当時のデザインチームの想像力と強い熱意を感じ取る事が出来ます。視力矯正道具としてそれまでのネガティブなイメージを払拭する美しいデザインと、ジャパンメイドの確かなクオリティは、ファッションアイテムとしてアイウエアを楽しむという新しい潮流を作り出しました。その後、EYEVANブランドは一時休止しましたが、様々なアイウエア・ファッションブランドのデザインと生産を請け負うことでアイウエア業界に大きな影響を与え続けました。
2017年9月、「Capsule collection」と題し、EYEVANが80年代に生んだ代表的なモデルが復刻され発表されています。
こちらでは店舗で取り扱っている商品の一部を掲載しております。お探しのモデルなどが掲載されていない場合などもCONTACTやお電話などでお問い合わせください。
Eyevan is the first fashion eyewear brand of Japan, being born with the concept of "Eyewear for dressing as a fashion item". Based on the information source of antique eyewear from all over the world, the design team at that time added aesthetic sense and sensitivity. Such beautiful eyewear created only by the hands of skilled craftsman, and it made many huge fans all over the world. Even when you look at the products of EYEVAN collection, you will see they insist their existence beyond the past generations. You will find highly skilled craftsmanship by looking at products themselves and the handwritten drawings. You may also see the creativity and strong passion of design team at that time.
This brand "EYEVAN" created the new trend that "Enjoy wearing eyewear as a part of fashion" by its beautiful design and ensured high quality of "made in Japan". EYEVAN changed people's idea about the optical frame which was thought just as a product to correct vision. A while after that, EYEVAN was temporary suspended to market their collection, but it has given big phenomenon into eyewear industry by designing and producing so many fashion eyewear brands.
In September, 2017, EYEVAN is going to be announcing the reproduction of 1980's representative models under the name of "Capsule collection"
We're carrying part of our stocks on this page. If you looked for any product which isn't find on our web, please feel free to contact us.
取り扱いのある店舗
Continuer

The PARKSIDE ROOM