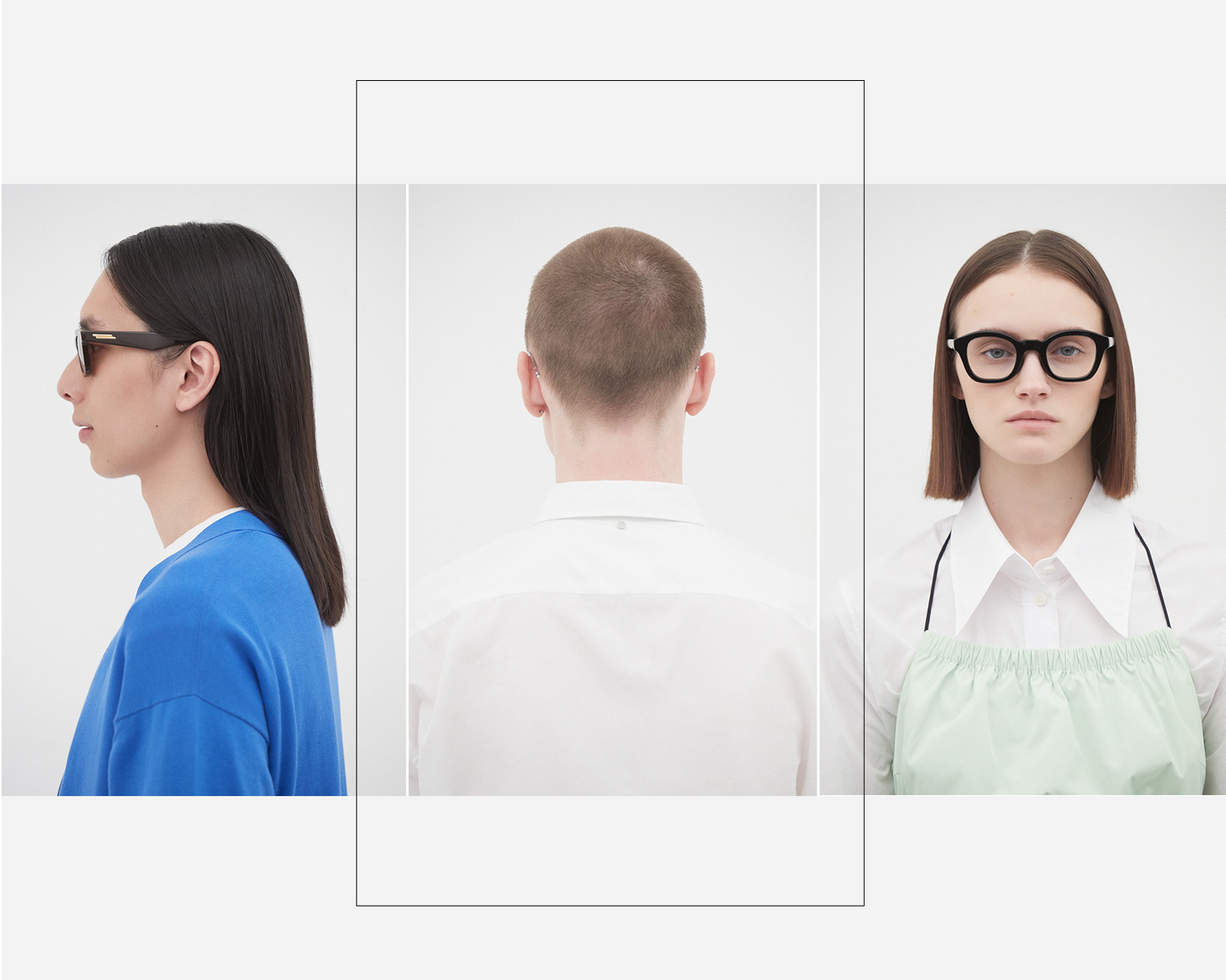 *ESSENTIALS by Continuer〈Original Contents 〉
Continuerが制作しているオリジナルコンテンツ。コンティニュエが取扱う数多くの商品の中でも"私たちらしさ"を表現するのに欠かせないエッセンシャルなプロダクトを、モーション(ショート動画)を通して紹介しています。今シーズン(22S/S)では"White Space"をテーマに、アイウェアを12本厳選。ニュートラルでミニマルな空間の中でのスタイル提案を通し、22S/Sのリコメンドプロダクトを紹介しています。どのプロダクトも時代感にとらわれ過ぎない普遍性と、今この瞬間だからこそ感じる事が出来る新たな魅力、その両方を併せ持ちます。こちらの特設ページで取り上げているプロダクトは店頭はもちろん、(一部商品を除き)オンラインストアからもご購入いただけます。商品にご興味ある方は各プロダクトページをご覧ください。
ESSENTIALS by Continuer 2022S/S – White Space –
Direction & Styling Yuto Inagaki
Cinematography Takeshi Takagi
Hair & Make Up Kentaro Katsu
Sound Design Yuta Yajima
Production Manager Shigeyuki Nemoto
Cast 
ARRAN(BRAVO), Birgit(BRAVO), 
Gray (Donna), Kio (EXILES)
————————————
*前回のESSENTIALS by Continuer 2021も継続して掲載中
Director & Stylist  Yuto Inagaki
Cinematographer  Tetsuya Maehara
Hair & Make Up Artist  Kentaro Katsu
Sound Designer  Yuta Yajima
Production Manager  Shigeyuki Nemoto
Cast
Aleksandr(Image),  Herve(Y's C), Yuko Nagata(TOMORROW TOKYO),  Kaz (Image), Kovich(Tokyo Rebels),  Robin
————————————
Produced by Continuer Inc.
Continuer deals with a lot of products. Among them, "ESSENTIALS" especially provides Continuer's standard.  It introduces the attractiveness of the products in the videos. The selection includes from masterpiece to next standard across various brands. Each products have universality, the brand new attractiveness and the mood that we can feel because of this moment. These products are available both actual store and online store (except for some products). If you are interested in these products,  please see the product pages.
Direction & Styling Yuto Inagaki
Cinematography Takeshi Takagi
Hair & Make Up Kentaro Katsu
Sound Design Yuta Yajima
Production Manager Shigeyuki Nemoto
Cast
ARRAN(BRAVO), Birgit(BRAVO)
Gray (Donna), Kio (EXILES)
Produced by Continuer Inc.